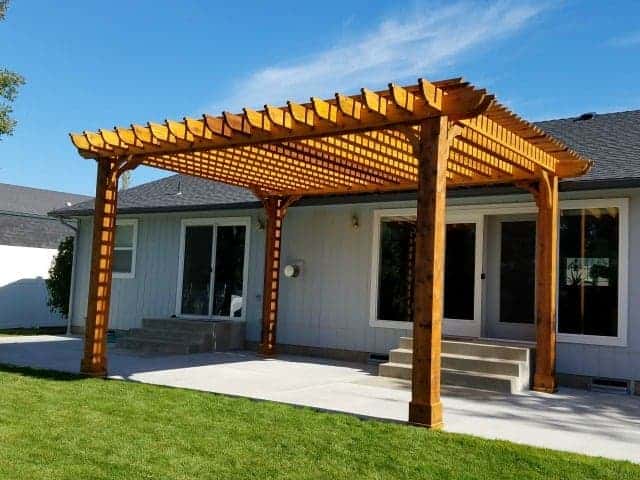 Garden structures are generally referred to as 'hard landscaping.' I've built a few in my day and I'm going to share these garden design tips with you. Some require time, some require (a lot of) money but they all add great interest to any garden or landscape.
Pergola
A Pergola is basically a shaded walkway or passageway made of pillars with joists and cross beams. Think of an un-framed room in a house and that's about it. Of course, these structures can be as plain or as intricate as you want and no two are alike. Some people allow vines to cover the structure while others feel the structure's design should be on display. A Pergola can be made of out many materials including wood and stone. These architectural features are always in style and well worth fitting into your landscape.
Fountain
From a grand water feature that sprays high up into the air to the little cherub with water pouring out of the vase, there's a water feature that's just right for everyone. You can have free-standing fountains or ones that hang off of a wall. From lavish formal gardens to pint-sized urban courtyards, fountains add a touch of elegance and a soothing sound that can transport you to a faraway place.
Deck
Maybe the deck should have been number 1. Almost everyone has one and the variety is never-ending. I've built my fair share of decks and nothing beats the satisfaction of sinking that last nail or screwing in the last screw and hearing the pssst of the cap as you open that 1st beer in celebration of a job well done.
Now here's a tip to save you time and money in the long run. It's been available for a while now but the extra cost has kept people away. I'm here to tell you composite decks have some great advantages over traditional pressure treaded or cedar decks. This synthetic material will never crack, never need painting and you'll never get a sliver from them. There's no downside to using composite decking material.